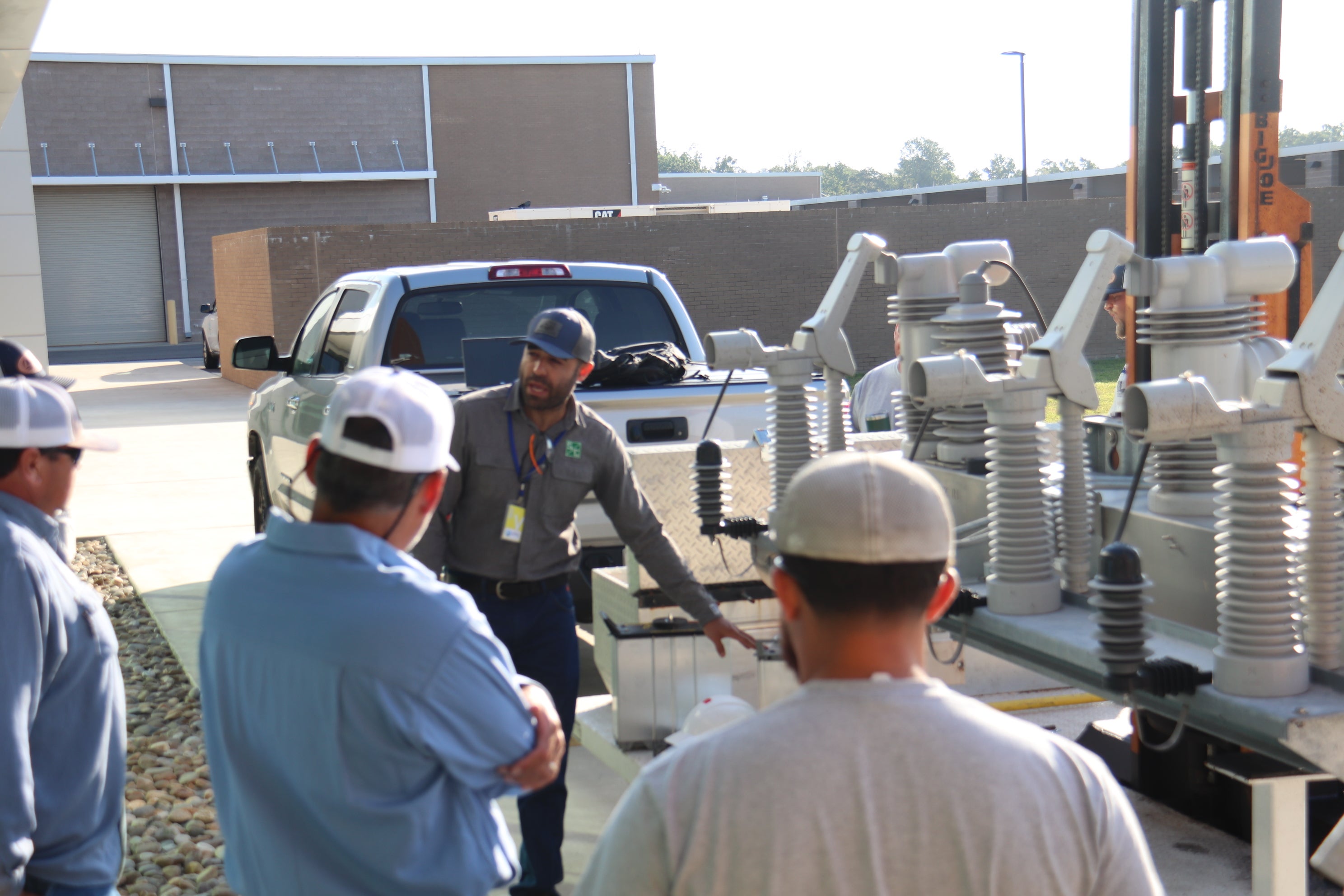 LREMC has recently expanded its self-healing technology by installing IntelliRupter Pulse- Closer Fault Interrupters onto its system. The interrupters are manufactured by S&C Electric Company, an innovative grid leader shaping the future of power delivery. Representatives from S&C trained with cooperative staff to educate and demonstrate the state-of-the-art technology's benefits.
Distribution faults can damage equipment, reliability, and the cooperative's bottom line. Managing these faults with conventional reclosers causes more damage by multiplying the force on the system when testing the line for faults. Not only does this risk the system's long-term health, but conventional reclosers have limitations that restrict future reliability improvements.
S&C's IntelliRupter PulseCloser Fault Interrupters dramatically reduce the force used during fault testing and enable multiple applications to improve reliability.
LREMC is working to improve reliability and resiliency in all grid areas. Outages significantly impact our members. When an outage occurs, the self-healing interrupters interrupt the fault, detect an alternative source pathway, and restore power in milliseconds. In doing this, the interrupters will reduce and isolate the outage area. This will allow crews to resolve issues safer and faster, improving restoration times for members.
"S&C is a world-renowned organization that produces the highest quality protective and switching devices. We have utilized these products for years and will continue to do so," said Matt Epps, LREMC vice president of Engineering and Operations. "Our relationship with S&C will be a key factor as we continue to strive to provide a more reliable and resilient system for our membership."