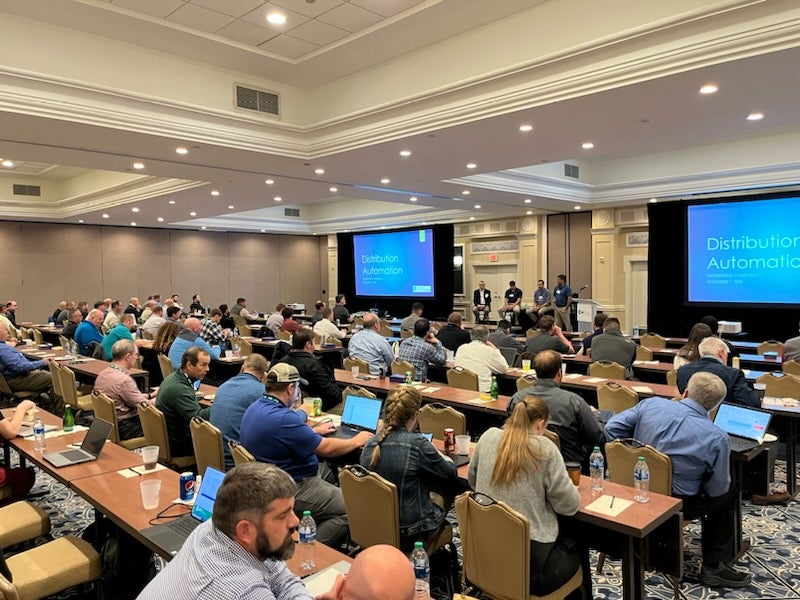 Matt Epps, VP of Engineering & Operations, was invited to speak and participate as a panelist for the 2022 System Engineers' Workshop hosted by NCEMC. Over 130 engineers from NC electric cooperatives were in attendance.
Distribution automation was an important topic during the workshop. Epps's presentation was titled "Self-Healing, or as the French call it: Auto-guérison." LREMC recently expanded its self-healing technology by installing IntelliRupter Pulse- Closer Fault Interrupters onto its system. The upgrades help improve reliability and resiliency in all grid areas.
When an outage occurs, the self-healing interrupters interrupt the fault, find an alternative energy pathway, and restore power in milliseconds. The interrupters will reduce and isolate the outage area allowing crews to resolve issues safer and faster, improving restoration times for members.
"Cooperation among cooperatives is one of the seven cooperative principles," Epp said. "I was honored to share information with other cooperative leaders about improving reliability and resiliency on their systems."