North Carolina's electric cooperatives sent 43 young leaders to represent their communities and experience government in action at the Electric Cooperative Youth Tour to Washington, D.C. During the weeklong trip, exceptional high school students visited the nation's capital and joined more than 1,800 students from across the country to meet federal elected officials, participate in networking events and learn about our nation's history and the importance of civic engagement.
Andrew Brice Chavis, a rising senior at Purnell Swett High School, represented Lumbee River EMC on this year's June 9-15 tour. After completing an application and essay about how different life would be without electricity, Chavis earned the opportunity to attend. Chavis is the son of Kevin and Shelly Chavis. He plans to attend N.C. State University and major in Computer Science after graduating from High School.
"My favorite part of the tour was getting to walk around D.C. and experience the sites and sounds I've read about. A group of us even took our first ride on a scooter together," said Chavis. "I highly recommend Washington D.C. as a place to visit, and if you're a rising senior, you should take advantage of this opportunity."
The Electric Cooperative Youth Tour to Washington, D.C., is an electric co-op tradition more than 50 years strong. It is hosted annually by electric cooperatives nationwide and the National Rural Electric Cooperative Association. During the tour, tourists visit many of D.C.'s historical memorials, monuments, and museums and connect with hundreds of other future leaders from across the country. The group engages with several North Carolina congressional members on Capitol Hill.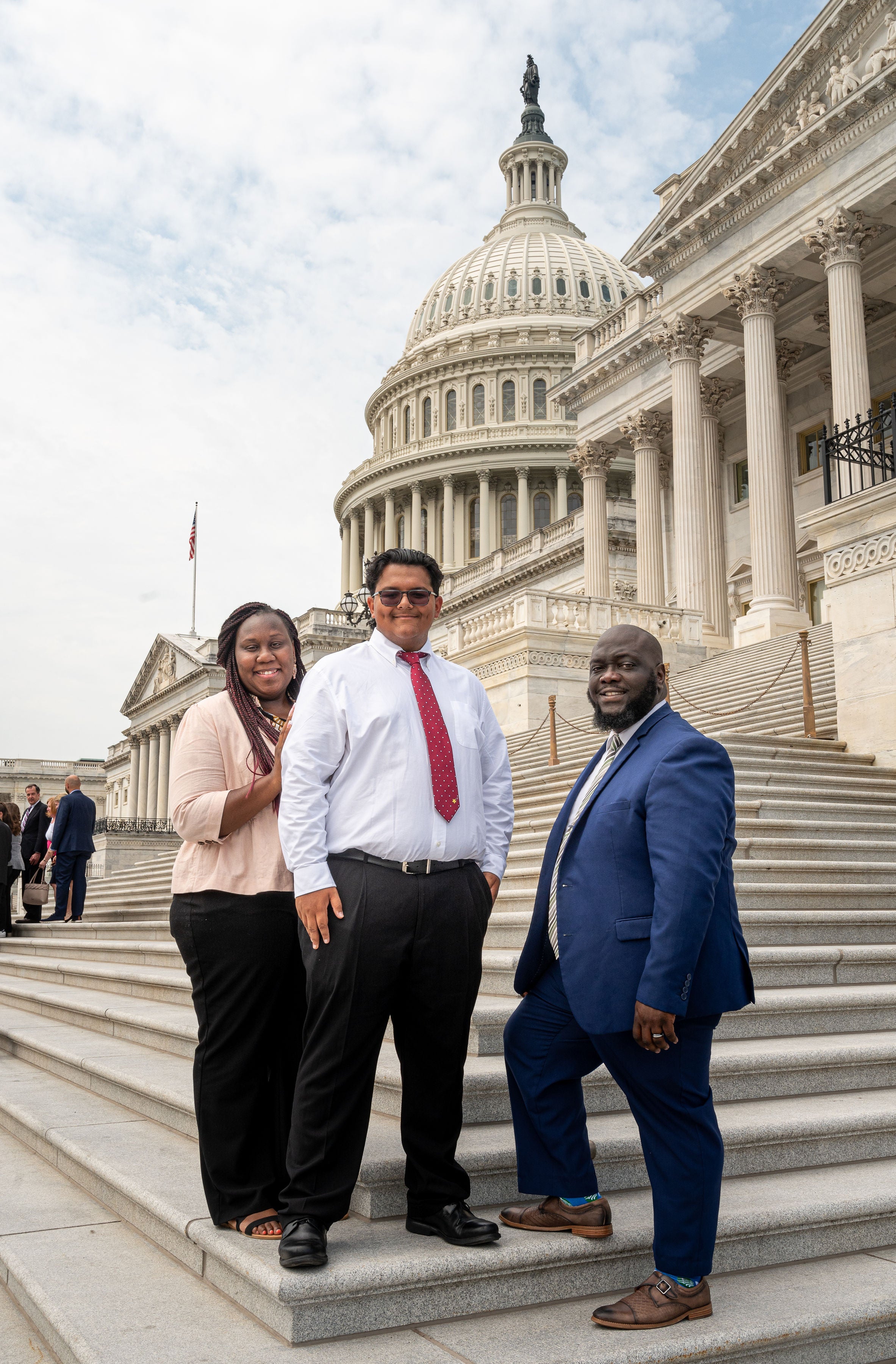 This year, David Spencer, LREMC communication specialist, joined the group as a Youth Advisor along with his wife, Tiffany Spencer, a music educator at Spring Hill Middle School in Scotland County. "This trip makes a positive impression on students, who see the nation's capital as they've never seen it before, or in many cases, for the first time," said Tiffany.
"N.C. Youth Tour is truly an experience like no other," said David. "The students come back as stronger leaders and use those skills to better our communities and chart a course for their futures."