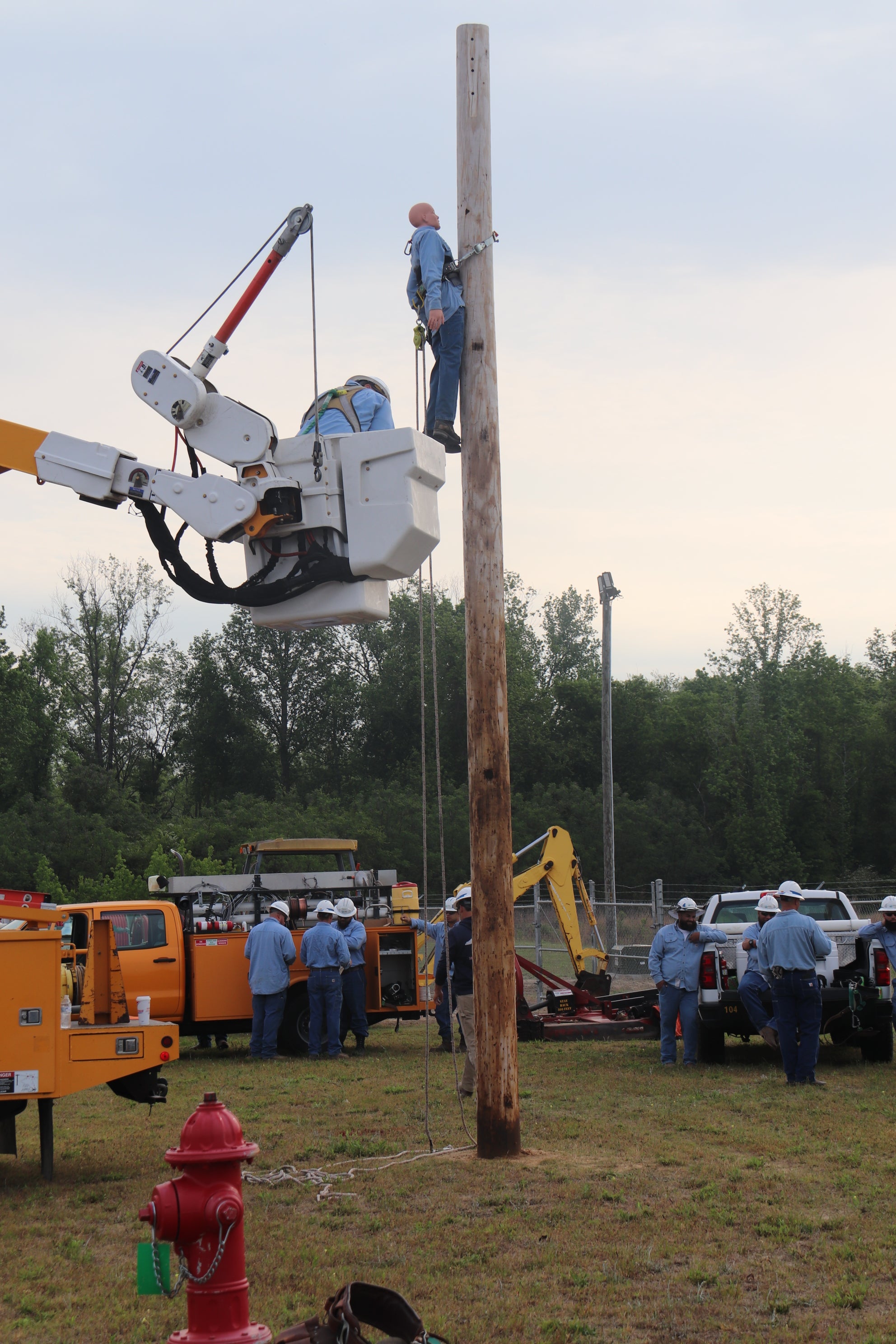 Today, April 29, 2022, Lumbee River EMC Lineman participated in the Annual Pole Top Rescue Training. Linemen must demonstrate a detailed step-by-step process to rescue an injured co-worker.
The training includes assessing the situation, making a mayday call, collecting equipment from the truck, putting on safety gear, and climbing the pole to rescue Kool, a fellow crew member played by a life-size mannequin. Linemen must complete all steps in 5 minutes or less.
The training prepares Linemen to respond in an emergency. This procedure can potentially save someone's life. It is a training we hope Linemen will never have to use, but if a situation arises, our team will be ready.