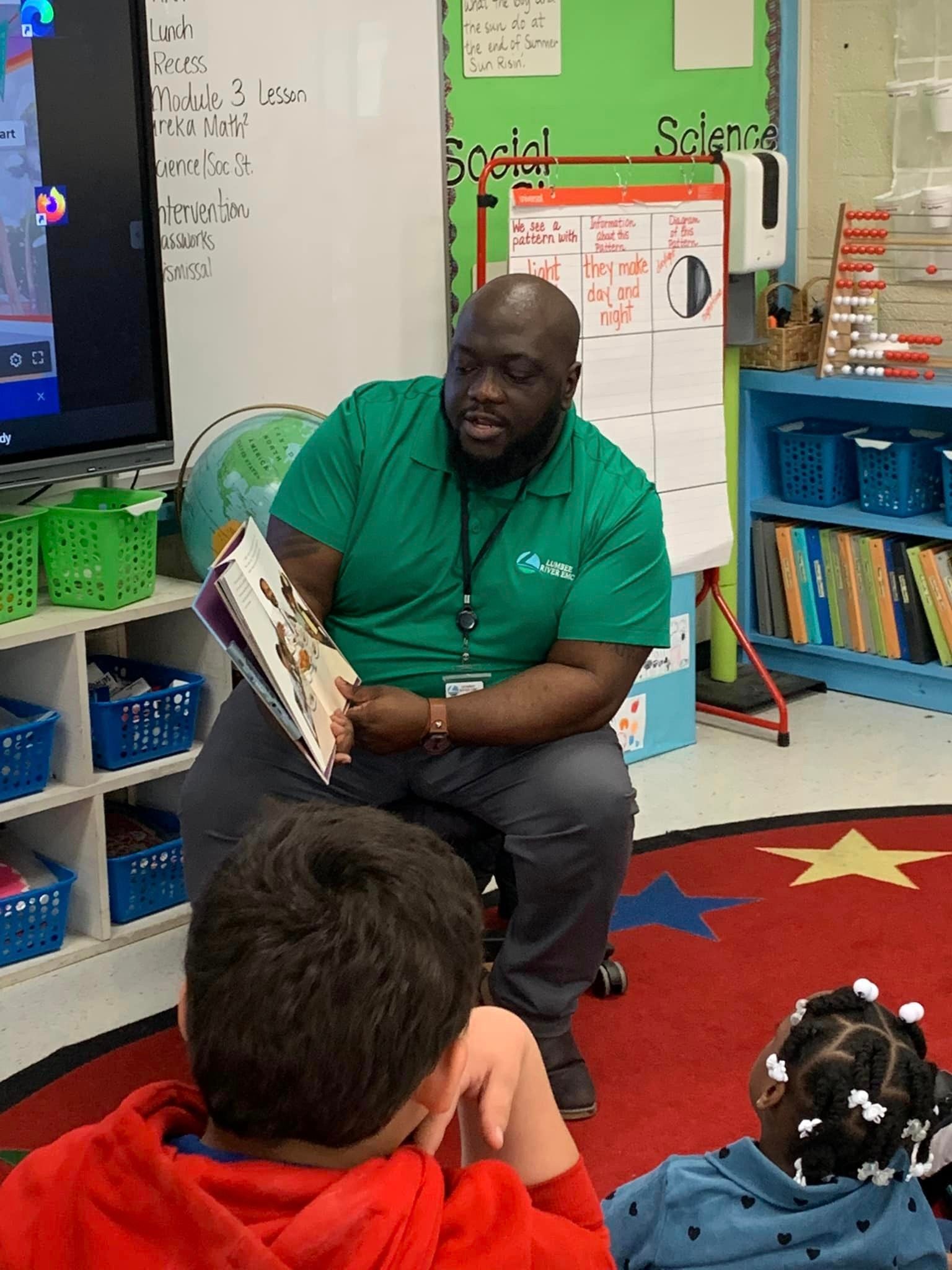 David Spencer, LREMC Communications Specialist, attended Southside-Ashpole Elementary School's  Books with a Crew event. The school asked local businesses and organizations to spend some of their day reading books to students.
Reading is all around us, from reading instructions and menus to reading the fine details before signing a contract. Reading is fundamental to everyday life. When Spencer received the invitation to the event, he knew he wanted to participate.
"As a communications professional, I would not be able to do my job if I could not read for comprehension," shared David Spencer. "We are responsible for magnifying the importance of reading to the next generation of scholars coming behind us."
In 2017, the State of North Carolina identified Southside-Ashpole Elementary as an innovative school. Innovative schools are low-performing and approved by the State Board of Education to operate under the Innovative School District. Innovative School Operators work under an ISD contract for five years, with performance expectations that must be met annually. In the end, the school transitioned back to the control and management of the local school district.
Today, Southside-Ashpole, with the help of community members and area businesses, is writing its own story. Events like Books with a Crew allow Southside-Ashpole to partner with community members and organizations to create conditions that accelerate student growth and achievement. The school's mission is to grow and achieve together.
"This was a very exciting day of reading for our students," said Isabel Jones, Southside-Ashpole Principal. "My heart is full of love from the outpouring of support from our Rowland community and surrounding communities of Lumberton and Fairmont."